August 6, 2015
Broadway opening next month

As previously reported, FOOL FOR LOVE, will be coming to Broadway this fall. The summer production staged at the Williamstown Theatre Festival in MA last year was such a success that the Manhattan Theatre Club's Samuel J. Friedman Theatre snatched it up. Directed by Daniel Aukin, the leads will again be played by Sam Rockwell and Nina Arianda. Performances will begin on September 15 with opening night set for October 8. The story goes like this - "Holed up in a seedy motel on the edge of the Mojave Desert, two former lovers unpack the deep secrets and dark desires of their tangled relationship, passionately tearing each other apart. Beaten down by ill-fated love and a ruthless struggle for identity, can they ultimately live with, or without, each other?"
Premiering in March
I suspected that there was a problem with the latest film by Jeff Nichols since there was still no publicity with a November release date approaching. Warner Bros. has announced it has moved MIDNIGHT SPECIAL to next year with a March 18th premiere. The sci-fi film stars Michael Shannon as a father who goes on the run from religious extremists and local law enforcement in order to protect his young son (Jaeden Lieberher) and uncover the truth about the boy's special powers. The ensemble also includes Joel Edgerton, Kirsten Dunst, Adam Driver, and Sam. The film marks the first studio project for Nichols, who directed from his own script.
July 28, 2015
Don't you love this!
Some folks happened to spot Jessica Lange and her man in Duluth yesterday and even captured a couple shots of them. Jessica was born in Cloquet, MN and the pair lived in Stillwater for many years as they raised their family. Jessica has long maintained a secluded cabin in the country, south of Duluth and she often visits it in the summer. She says, "There is no place I'd rather be. The cabin is in the deep woods on a hill overlooking a small lake."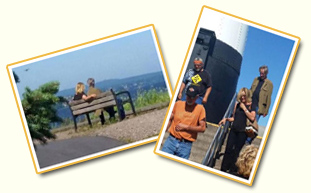 June 9, 2015
"Resurrection"
Michael Corrigan of Atticus Review, a weekly online journal, wrote an article called "Cruising Paradise with Sam Shepard" on May 12, 2015. Mr. Corrigan seems to mostly meander through his musings on Shepard but includes the following about working with him at a 1980 playwrights' festival in Marin, California.
He writes, "When Sam Shepard appeared, a cinematic image of the moody but doomed farmer from 'Days of Heaven' came to mind. He seemed confident and shy sitting on the grass smoking an Old Gold cigarette, a bit reserved but polite... The paparazzi invaded the grounds on the last day of the festival, driven by a 'buzz' that an upcoming film called "Resurrection" would make Shepard a film star despite his crooked teeth. They treated him more like a celebrity than a playwright who had received a Pulitzer."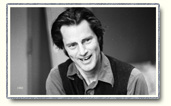 I have long been intrigued with the tug between his status as a playwright and Hollywood celebrity. In "The Cambridge Companion to Sam Shepard", editor Matthew Roudané writes, "It is difficult to separate the playwright from the filmmaker from the actor. Shepard is unswervingly male, unaffected, and bright, but never polished or super-educated. Financial considerations may have led him to accept certain parts in film, and there are subtle differences in his characterizations; but primarily he has been selected for and/or has agreed to participate in projects in which the Shepard persona remains intact. He is the lean, handsome man of mystery with crooked teeth who seems to flaunt his distrust of artificiality."
In the end, it seems impossible to disprove that once Sam stepped onto the big screen as a matinee idol, it may have resulted in Americans having a peculiar reverence for his stage plays, certainly among women. His international recognition has also possibly relied on the familiarity of his face. The debate will forever continue, but let's focus today on his second feature film, RESURRECTION, which I've just added to this Shepard archive.
The spiritual drama, written by Lewis John Carlino and directed by Daniel Petrie, was nominated for two Academy Awards; one for Ellen Burstyn as Best Actress in a Leading Role and another for Eva Le Gallienne for Best Actress in a Supporting Role. Janet Maslin of the NY Times wrote, "The whole cast of Resurrection is outstanding. The playwright Sam Shepard, who showed such promise in Days of Heaven, realizes that promise here. As Edna's hot-tempered lover, he brings a keen, nervous alertness to the role, and a presumptuousness that turns very appealing."
In his book, "Sam Shepard", journalist/critic Don Shewey describes Sam's role as Cal Carpenter as "a rowdy drunk in greasy jeans and a John Deere cap." He continues, "Shepard is wonderful in Resurrection, playing the punk side of the same James Dean-like persona that was so romantically doomed in Days of Heaven."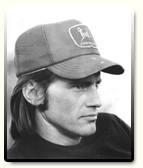 Here's an interesting tidbit: It was right after leaving the Texas set after a 13-week shoot and heading back home in his truck to his family in California that Sam learned some exciting news. On April 16, 1979, a telegram arrived at his house in Mill Valley from the president of Columbia University - YOU WERE AWARDED PULITZER DRAMA PRIZE TODAY FOR BURIED CHILD. CONGRATULATIONS.
June 4, 2015
Stretch your noodle

I don't know if Emma Creedon has ever met Sam Shepard or has seen any of his plays, but her resume indicates she has written a few papers on his works and given some conference presentations, including "Sam Shepard's Bromance with Ireland". Ms. Creedon teaches a wide array of English and Drama courses at University College Dublin and NUI Galway. She has a book coming out next month called "Sam Shepard and the Aesthetics of Performance". Palgrave Macmillan will release it on July 23, 2015. Is it me or is there a disconnect with that book cover?
Here is the publisher's description - "This book argues that a consideration of Sam Shepard's plays in the context of visual and theoretical Surrealism significantly succours our understanding of his experimental approach. This study reveals how Shepard's plays rely on a veneer of realism that the playwright then actively exploits and rejects. In this mode, these plays indicate a sophisticated deconstruction of American realism and a manipulation of dramatic conventions; moreover, the incantatory functioning of his dramatic language reveals the influence of such Surrealists as Antonin Artaud. Indeed, this, along with his long admiration for and textual references to Samuel Beckett's plays, positions him as a dramatist working within the European tradition of Absurdism."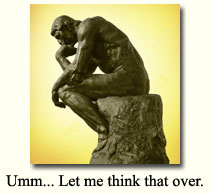 A whopping $359.99!
There might be certain props that movie fans would be willing to pay big bucks for; say, Dorothy's ruby slippers. But who wants Sam's prescription tortoise shell glasses from "August: Osage County"?
Blast from the Past...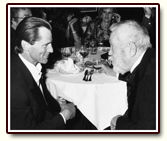 May 24, 2015
"Buried Child" Revival headed to Off-Broadway

It has just been announced that Ed Harris and wife Amy Madigan will lead a revival of BURIED CHILD in an off-Broadway production at The Pershing Square Signature Center. Directed by Scott Elliott, previews will begin in February 2016 in The Alice Griffin Jewel Box Theatre. The 1978 Pulitzer Prize-winning drama will mark the play's first major production in New York in two decades. The play examines family and economic troubles through the lives of an Illinois farm couple.
Sissy & Sam
In an interview with Sissy Spacek for BLOODLINE, the Oscar-winning actress recounted her friendship with our playwright. It was her husband, Jack Fisk, who initially introduced her to Sam. Fisk was the production designer on Terry Malick's 1978 classic, "Days of Heaven". Over the years Sam and Sissy have worked together on several projects. In the Netflix series, they play a longtime married couple. Sissy says, "We have a 40-year-deep connection. That was an amazing thing to function with somebody you know playing husband and wife."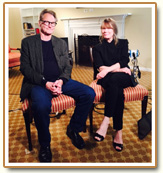 "Ithaca" to be released in December
Last July Meg Ryan made her directorial debut with ITHACA. Based on the book, "The Human Comedy", written by William Saroyan, "Ithaca" is a coming-of-age story set in the San Joaquin Valley in California during World War II. Besides Sam, the cast includes Meg, her son Jack Quaid and Tom Hanks. The IMDB has posted a December 31, 2015 release date.
Ms. Ryan is presently auctioning off a signed copy of the script to benefit a cancer charity. She hopes to raise cash for the Los Angeles branch of the Leukemia & Lymphoma Socity.
Photographed last month in NYC
These photos were taken of Sam on April 5, 2015 while he was walking on Bond Street in Soho. Always enamored by the press...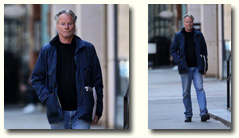 April 15, 2015
New film

It appears that our playwright took on a bit part in James Franco's film, IN DUBIOUS BATTLE. Filming took place in the Atlanta, GA area, specifically Bostwick and Senoia, during March and April. Published in 1936, "In Dubious Battle" is considered John Steinbeck's first major work. Set in a fictionalized valley in California, the story explores themes Steinbeck continued to develop: group behavior, social injustice, man's inhumanity to man - all themes which continue to be relevant today. A labor conflict between migrant apple pickers and the local growers' association is the backdrop against which Jim Nolan (played by Franco) becomes involved in the labor movement and rapidly matures as he learns what it means to do organizational fieldwork. Writer Matt Rager adapted the feature screenplay based on the novel. Directed by Franco as well, the cast also includes Vincent D'Onofrio, Bryan Cranston, Selena Gomez, Josh Hutcherson, Robert Duvall, Ed Harris and Nat Wolff.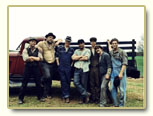 April 1, 2015
Bloodline
Netflix has just announced that there will be a Season 2 in 2016 for BLOODLINE. Alas, since patriarch Robert Rayburn died around the fifth episode, we will not be seeing Sam Shepard next season. Personally, I don't plan to tap into it because I wasn't thoroughly engaged in this new Netflix series. Rob Owen of the Pittsburgh Post Gazette writes, "Bloodline is one of those murky slow starters that doesn't draw viewers in as much as it strings them along, providing just enough clues to maybe keep folks around for the next episode. There's little urgency to the storytelling, which is as slow-paced and easy-breezy as lying in a hammock strung between two palm trees on a Key West beach." Yes, exactly!
What was troubling and weird was that the death of the patriarch had little or no effect on the Rayburn family. It was almost embarrassing to watch the funeral. No one seemed to be emotionally connected though there was an air of solemnity. Even while Robert is hospitalized, visitors come and go but there is no devastation, no anxiety, no tears, not even by his wife (Sissy Spacek) when she finds him dead. Go figure.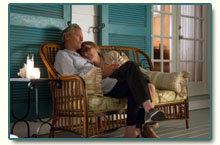 As for the characters, this is a family you will not like. Absolutely dysfunctional. They are an immoral bunch soaking up drugs and booze as much as the sun. I enjoy gritty dark family dramas but this one lacked anyone to root for. (Not even that ghost which should have been edited out). So disappointed. On the bright side though, it was fun to watch Sam play his ukulele and he did have one powerful scene with his son Danny as seen below. Danny is played by Ben Mendelsohn and he is one awesome Aussie actor!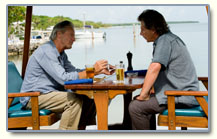 In an interview, cast member Kyle Chandler shared, "There was a scene where I was opposite Sam. He's slower, older than he was. Now, my father passed when I was 14. In that moment, talking to Sam, it was like I was communicating to someone I haven't seen in 30 years. Those are just great moments. As an actor, that's what you want. Of course, you have to be working with great people — you can't just put the guy from the hot-dog stand in there. You need to be working with someone of absolutely the best calibre."
When in New York....
Every few months when Sam returns to the Big Apple, he's spotted with a new woman. The media has not indicated who any of these women are. They apparently come and go so on March 30th, there was another sighting outside the Bowery Hotel The gal accompanying him spotted the paparazzi and began packing on the PDA for the camera. Sam looks a bit reluctant at first if you look at his body language. Who, when and why will remain a mystery.

In Tinseltown
Actress Shirley MacLaine recently participated in a Q&A with Leonard Maltin as part of the TCM Classic Film Festival. Highlights included her comments about various Hollywood celebs. For example: Jessica Lange (her co-star in the upcoming comedy, Wild Oats): "The last one I worked with, Jessica Lange, really, really touched me. And can cry on cue. That bothered me: I said, 'How do you do that, Jessica?' She said, 'I have a life that's just been a well of loneliness.' I thought, okay, so tell us about Misha, tell us about Sam."
Shirley would know what a loner Sam is because when they were both starring in "Steel Magnolias", she complained how he would go off by himself to eat in his own little corner rather than dine with the rest of the cast.
Previous News:
January-April 2015
July-December 2014
January - June 2014
July-December 2013
January-June 2013
July-December 2012
January-June 2012
July-December 2011
January - June 2011
July - December 2010
January - June 2010
July - December 2009
January - June 2009
July - December 2008
January - June 2008
July-December 2007
January-June 2007
November 2005 - December 2006